How Personal Car Leasing Can Save You Money
Recent figures show that car sales in the UK are struggling, even with an immediate post-lockdown surge. There's a great deal of uncertainty in the air and buying a new car may not be on people lists of top priorities.
But there is an alternative to buying a new car outright, and that is personal car leasing. Drivers can save money by opting to lease rather than buy a car.
But personal car leasing also offers much more, because it gives customers better access to a broader range of options when it comes to driving.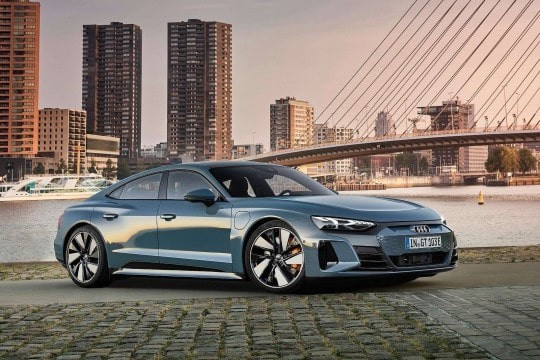 Why Is Car Leasing A Money Saver?
Cars are expensive and cars depreciate in value. These are two inescapable facts of car ownership.
A new car loses value as soon as you drive it off the forecourt, losing up to 40% by the end of the first year. By the end of its third year, a car can have lost 60% of its value.
There are ways of minimising this depreciation, such as keeping your mileage down and keeping the car in good condition. But, ultimately, if you want to manage your depreciation risk, you need to consider the alternative.
Car leasing is an effective way of controlling depreciation costs. With personal contract hire (PCH), you have access to a brand new car for an agreed period, with an agreed mileage.
You pick a fixed monthly fee, and providing the car is in satisfactory condition at the end of your lease term, you simply hand it back. You can then immediately lease another new car.
In effect, this is a form of long-term car rental and a viable alternative to owning your own car.
How Popular Is Personal Car Leasing?
More people are catching on to the inherent advantages of leasing a car rather than owning it.
Around 12% of finance customers are opting for PCH.
It helps to keep the cost of motoring predictable, with most packages offering opt-ins for servicing, maintenance and breakdown cover.
Minimum lease periods are normally 24 months and include an agreed mileage. To qualify for a PCH agreement, you must:
Be over 21

Hold a valid UK driving licence

Have three years' employment history

A reasonable credit rating.
What About Personal Contract Purchases?
Realistically, many people simply cannot afford to buy a car outright. The average cost of a new car is over £34,000.
One alternative is to take out a personal contract purchase (PCP) scheme. This is where you take out a loan on the car involving monthly payments. At the end of the loan period, you can either make a balloon payment or hand the car back and use its remaining value as a deposit on a fresh deal.
PCPs are popular, with around 80% of new cars bought using them, but they are a costly alternative to outright ownership.
The convenience of PCPs is deceptive. You don't really own the car, but you look after it until the loan comes to an end. Balloon deals can be expensive, which means you never end up owning your car completely.
This then means you use the remaining value to take out a new loan, trapping yourself in a cycle of payments that's difficult to break free from.
The financing of these loans has come under scrutiny from the Financial Conduct Authority, which has banned discretionary commission finance – the money the dealer adds on – as a result.
But the cost of a PCP loan is still going to be a lot more than owning the car outright.
Why Choose Personal Car Leasing Instead Of PCP?
One of the big changes in how we consume things is the growth of the subscription model. Everyday examples include music streaming on platforms such as Spotify, and streaming films and television through Netflix.
There's a simple but powerful principle you can apply when driving your own car: you don't have to own it to experience its benefits.
With personal car leasing, you don't have the burden of an asset that's losing its value AND you have much more freedom of choice about the car you choose to drive:
You don't own the car, so any depreciation only applies to the lease period, not the value of the vehicle

Typically, monthly PCH payments are lower than if you had bought the car under a loan scheme.
By controlling your costs in this way, you broaden your options. This means it becomes more about driving the car you want to drive, rather than feeling constrained by your budget.
Buy a car and you're sinking your savings into something that won't pay off in the long term. Lease a car and you're not over-committed and there's plenty of added value.
Where's The Added Value In Personal Car Leasing?
Besides the attractiveness of the deal itself and the fundamental difference between owning and renting a car, PCH also offers various other benefits.
Firstly, by saving you money it gives you more options to choose a better car to drive. If you were to buy a better model of car, then proportionately you'd see a bigger fall in your initial investment through depreciation. By avoiding this, you've basically got more money to spend on your deal.
But what does better mean when it comes to your car? There are all sorts of options to explore, from its capacity and performance to those essential extras that can make all the difference to your driving experience.
Then there's the whole question of reliability. One of the benefits of driving a brand new vehicle is that it's far less likely to let you down. But if you buy on a car loan, you have to offset this benefit against affordability. With leasing, reliability is a benefit, pure and simple, and there's no catch. And if something was to go wrong, your car's warranty will cover it.
What about other motoring costs?
Don't Let Driving Become a Financial Burden
The average annual running cost of a car in the UK is over £3,000. It's no wonder that for many people, the reality of car ownership doesn't live up to their aspirations or dreams.
If you feel your budget's being stretched by your current car payments, then it's time to consider an alternative.
As an alternative, personal car leasing means you don't have to settle for second-best or worry about managing your motoring costs.
You can gain full control of your monthly car spend because your leasing deal collects all your expenses into easy-to-understand monthly payments.
Remember the idea of the freedom of the road? If you've been tied into expensive loans or driving unreliable used cars then this freedom might well have seemed a long way away.
Personal contract hire can give you this freedom – freedom to choose your car and freedom to drive it without a heavy financial burden.
For more information about our personal car leasing deals, please get in touch with our team by calling 0330 056 3331.