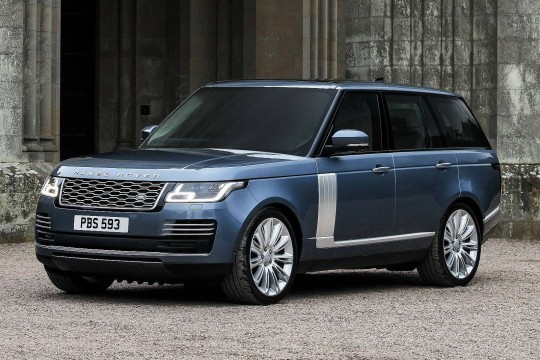 Discover our top-rated and most anticipated hybrid vehicles of the year.
With the government set to ban new petrol and diesel cars by 2030, the automotive industry is quickly shifting its attention to low-emission and zero-emission electric and hybrid cars.
New hybrid and plug-in hybrid vehicles are becoming more powerful and high-tech than ever and the thrill of being an early adopter is tempting.
Leasing a hybrid car is an affordable way of getting your hands on a high performance, low-emission, fuel-efficient car.
Here at LetsTalk Leasing, we offer a huge variety of modern hybrid vehicles to lease. Here are some of our most popular models:
The Toyota Prius is a popular five-door hatchback petrol hybrid suitable for families or business use.
The Prius has a sleek, futuristic exterior and a roomy and comfortable interior. As well as being affordable to run and remarkably energy-efficient, the Prius also boasts a premium sound system and intelligent drive, making it an all-around pleasure to drive and travel in.
The Hyundai Ioniq is a popular five-door hatchback that is available as either electric, hybrid, or plug-in hybrid. This mid-size vehicle is a comfortable fit for small families, offering a spacious and uncluttered interior for journeys of any distance.
The Ioniq hybrid features efficient and cost-effective self-charging hybrid technology that allows it to recover energy that would otherwise be lost.
The Toyota Yaris hybrid is a supermini with a sporty exterior and excellent fuel efficiency and eco-credentials. The latest models can now reach up to 80mph using the battery alone, meaning the fuel engine is only required about 20% of the time.
This five-door hatchback features plenty of features that make it both fun to drive and travel in, including smartphone integration, a premium sound system, an 8" multimedia screen, and privacy glass.
Vauxhall Astra
Later this year it will be possible to get your hands on a plug-in hybrid model of the Astra, Vauxhall's popular family hatchback.
It is expected that the eco-friendly version of this popular car will have a bold new design featuring contrasting roof colours. Although much is still unknown about the new Astra, it is thought that its hybrid system will allow it to travel at least 30 miles using electric power alone.
The Recharge T8 is the plug-in hybrid version of Volvo's XC90 7-seater SUV.
The hybrid version of the XC90 provides the same powerful punch in terms of performance but with far fewer carbon emissions. In fact, this speedy SUV can go from 0-60 mph in less than six seconds! It also features intelligent safety assistance technology, an open-and-tilt panoramic roof, and luxurious Nappa leather seats.
The Toyota RAV4 hybrid is an imposing SUV with low emissions and high torque.
The RAV4 is available as either a hybrid or a plug-in hybrid. The plug-in hybrid has an impressive 46-mile range, allowing you to drive further emission-free and increasing fuel efficiency.
This SUV has a bold and sleek exterior and a large panoramic roof. The RAV4 plug-in hybrid has a powerful presence on the road. It also comes equipped with Toyota Safety Sense and driver-assist technologies, making journeys safe and enjoyable for both driver and passengers.
Land Rover released a powerful plug-in hybrid version of their popular Defender off-road SUV late last year. As well as being the most fuel-efficient SUV in the Defender range, it is also the most powerful, delivering 398bhp with its 2.0-litre four-cylinder petrol engine and 105Kw electric motor. The Defender can go for up to 27 miles in all-electric mode and from 0-60 mph in an impressive 5.4 seconds.
The Plug-in hybrid Defender features the same distinctive, robust, and iconic exterior, with smooth and sleek angles and a modern edge.
The Skoda Superb Estate iV is a revolutionary vehicle for Skoda, its first plug-in hybrid. This eco-friendly version of Skoda's popular family estate uses a plug-in hybrid powertrain to dramatically reduce fuel consumption and provide a dynamic driving experience.
The Estate iV offers three different driving modes, E-mode, sport-mode, and hybrid-mode, allowing you to choose the most suitable and efficient mode for each journey.
Advanced driver-assist technologies including lane assist, front and rear parking sensors, and area view, make driving the Estate iV a safe and enjoyable experience.
The BMW 330e is a stylish, high-performance hybrid saloon that can cover 36 miles using its electric motor alone. This luxury hybrid boasts a modern, eye-catching exterior featuring full-LED rear lights and BMW laser lights on the front of the vehicle.
The BMW 330e plug-in hybrid packs a powerful punch with its TwinPower Turbo 4-cylinder engine, it can accelerate from 0-60 mph in just 6.5 seconds. The 330e is also equipped with Intelligent Personal Assistant technology to learn and remember driver behaviour, making driving simple and enjoyable.
For those seeking a luxurious hybrid car with sporty style and head-turning aesthetics, the Lexus LC500hcould be the car to captivate you. This 2+2 coupe offers a breath-taking exterior and fuel-efficient but thrilling driving experience.
Inside, the LC500h you'll find an LFA-inspired display with 3D effect, a multimedia screen with a touchpad and a large, coloured head-up display on the windscreen.
The LC500h plug-in hybrid is available in a variety of models and colours.
For more information about any of our hybrid vehicles or lease deals, please get in touch with our team here at LetsTalk Leasing by calling 0330 056 331.