Ready to switch fuel for electric power?
Electric cars have come a long way from what they once were.
Leasing an electric car won't only help to save the environment, it could help to save you money too, plus you'll get to enjoy driving a brand new state-of-the-art vehicle. What's not to love?
Of course, deciding to go electric is only a small part of the decision when searching for a new car. You'll be spoilt for choice when shopping for an electric vehicle as there are plenty to choose from and new models are being released by top manufacturers every month.
We've come up with this quick guide to help you to narrow down your choices and find an electric vehicle to lease that is the perfect fit for your lifestyle and budget, there are also other helpful tools out there from GoCompare ( Electric Car Cost Calculator ), which we find really useful.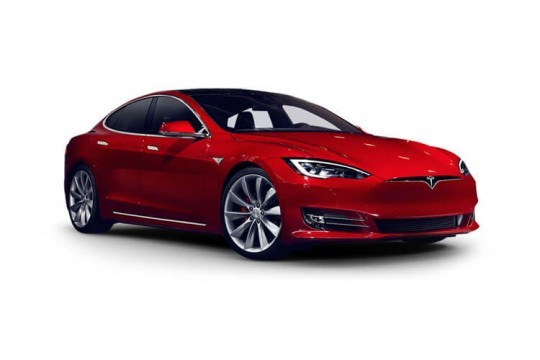 Electric or hybrid?
The first decision you'll need to make is whether you're in the market for a fully electric car, a hybrid car, or a plug-in hybrid. The option best suited to you will depend on how environmentally conscious you are and what your mileage is like.
Fully electric cars are the most environmentally friendly option as they emit zero emissions.
Hybrid cars can be a good option for those who frequently drive short journeys, as these self-charging cars use electric power at low speeds for short distances.
Plug-in hybrids aren't as environmentally friendly as fully electric vehicles but are often said to offer the best of both worlds. They can be plugged in and charged up with electricity, allowing them to go further on electric power, but they still have a petrol/diesel engine to fall back on for driving long distances.
Make/model
Electric vehicles are now available from all the top manufacturers, from Porsche to Nissan, and Mini to Skoda, you'll be spoilt for choice when browsing the electric car market.
The make and model best suited to you will depend on who will be using the vehicle, your lifestyle, and your personal preference.
Battery range
The battery range is how far an electric or plug-in hybrid can go on a fully charged battery. The range you require will primarily depend on how far your commute is and your lifestyle and mileage.
When buying a hybrid car, you don't need to worry about the range as it will primarily be powered by fuel, the electric power only kicks in for short periods when it has self-charged the electric battery.
Modern plug-in hybrids can usually do between 20 and 40 miles on electric power before the fuel engine kicks in. Choosing a plug-in hybrid with a range big enough to cover your daily commute can help to significantly reduce your carbon footprint and save on running costs.
All modern fully electric cars can now go for at least 130 miles with a fully charged battery, with some high-end vehicles this increases to 400 miles!
If you frequently drive long distances, make sure you choose a vehicle with an appropriate range.
Running cost
One key benefit of switching to an electric vehicle is that electric power is much cheaper than fuel, so you should be able to dramatically reduce your running costs.
Of course, some vehicles will cost more to run than others and the most cost-efficient option for you will depend on how you plan to use the vehicle.
To discover which electric vehicles have the best running costs you need to work and compare the efficiency of their batteries. To do this you should divide the battery range by the useable battery capacity. This will tell you the number of miles they can travel per kWh. The higher the figure, the more efficient and affordable the vehicle is to run.
Technology
Modern electric vehicles are usually equipped with their fair share of smart in-car technology, making them relaxing and enjoyable to drive and ride in.
Decide which technologies are most important to you and your family before shopping around to help narrow down your choices.
Just some of the modern technology many electric vehicles are equipped with include:
Driver-assist technology.

Head-up windscreen display.

Premium sound systems.

Multimedia/infotainment systems.

Safety-assist technology.

Remote keyless system.
For further assistance with choosing the perfect electric vehicle and leasing deal for you, give our team here at LetsTalk Leasing a call on 0330 056 331 and we'll be happy to help.