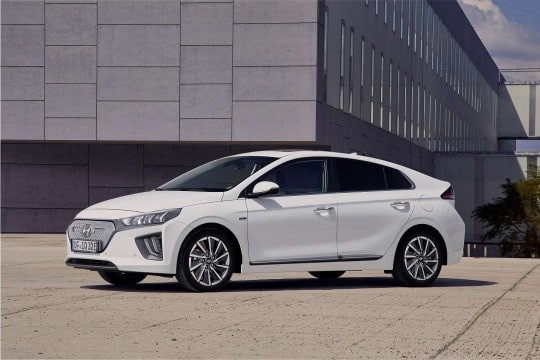 There is a growing consensus that the UK's electric vehicle charging network is not fit for purpose.
A recent survey by Novuna found that three in four EV drivers (76%) believe that the current network is simply unfit for purpose and the survey also found that one in three (31%) EV drivers now frequently have to queue for a charger. This is despite the fact there are now about 1.8 million electric vehicles on UK roads primarily driven by business users using business contract hire.
There are a number of reasons why the UK's charging network is not fit for purpose:
First, the number of public chargers is simply not high enough, there are currently around 32,000 public chargers in the UK, but this is only enough to support around 1.8 million electric vehicles. With the government's target of 12 million electric vehicles on the road by 2030, the number of public chargers will need to increase significantly.
Secondly, the distribution of public chargers is uneven. There are many areas of the UK where there are very few public chargers, while other areas are over-served, this can make it difficult for EV drivers to find a charger when they need one. One look at Zap-Map shows the concentration of chargers around motorways etc.
Third, the reliability of public chargers is often poor. A recent survey by Zap-Map found that a whopping one in five public chargers is out of order at any given time, this can be a major inconvenience for EV drivers, who may have to wait for a charger to become available or drive to a different location.
However the Government is aware and in its recent EV charging strategy, the government set out a number of measures to improve the network, including:
Investing £1.6 billion in public chargers
Requiring all new public chargers to be rapid chargers
Making it easier for EV drivers to pay for charging
However, it will take some time for these measures to have an impact. In the meantime, EV drivers will continue to face challenges when it comes to charging their vehicles.
Real Work Experience
This is something I experienced on a recent trip to Wembley Stadium, after spending a significant amount of time researching how to do a 380 mile journey (there and back in the day) in a car with a range of just under 300 miles I found one of the Wembley car parks had 76 charging spots only to find when I got there almost all were taken by ICE cars and the 3/4 left were out of order so my car sat uncharged for 6 hours.
Never mind you say on the way back up I just had to find somewhere to charge near the motorway and add about 100 miles on, 1st port of call on the M1 was Toddington, 3 chargers, 1 broken, 2 busy, back in the car next stop Newport Pagnell, finally a charger, plugged in and charging, 70p per KWH which is almost 20p per mile.
Yes I did complete my journey however despite a long time planning there was still major issues which would put most people off.
Here are some of the things that can be done to improve the UK's charging network:
Increase the number of public chargers
Improve the distribution of public chargers
Improve the reliability of public chargers
Make it easier for EV drivers to pay for charging
Provide more information about public chargers
Educate the public about electric vehicles and charging
With these measures, the UK can build a charging network that is fit for purpose and that supports the transition to electric vehicles.
What electric vehicles are on offer at LetsTalk Leasing?
If you're looking for a smart and affordable way to drive an electric car, leasing one from Let'sTalk Leasing could be the perfect solution for you.
Leasing an electric car means that you can enjoy all the benefits of driving a brand-new and eco-friendly vehicle without having to worry about the high upfront cost, depreciation, maintenance, or resale.
Whether you need an electric car for person or business use, we have an option to suit your needs.
Our lease deal are flexible, affordable, and hassle-free, making it easy for you to join the electric revolution and start saving money on your motoring costs.
Browse our wide range of electric cars to lease and tailor your lease contract to suit your budget and mileage needs. Contact us today by calling us on 0330 056 3331
to learn more about our electric car leasing deals.