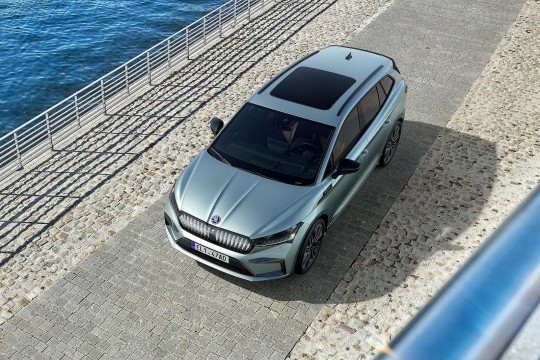 Why Leasing A Car Is Smart
Still sitting on the fence about car leasing? Let us show you why leasing a car is such a smart option.
According to an article in the Telegraph, over 1.6 million people in the UK lease a car. Figures from the British Vehicle Rental and Leasing Association (BVRLA) also show that despite the Covid-19 pandemic, the car leasing industry is still thriving.
When discussing the BVRLA's July 2021 Leasing Outlook Report, BVRLA Chief Executive Gerry Keaney said, "The leasing sector continues to remain resilient in the wake of the global pandemic, with a pattern of growth feeding a sense of optimism amongst members."
Let's find out why so many people now choose to lease a car instead of buying one.
Smart reasons to lease a car
Making affordable monthly payments to drive around in a brand new car sounds like an attractive deal, right? The price of buying a used car has also increased by 27% in the last year, making leasing a car a smarter option than ever.
Here are our top five smart reasons to lease a car.
Affordable monthly payments
When you lease a car there's no need to take out a bank loan or part with huge lump sums of money, instead, you simply pay one affordable, fixed, monthly cost. That monthly cost usually also includes road tax, breakdown cover, and car warranties, making it simple to budget for the vehicle.
Makes driving a brand new car accessible
Many people would not be able to afford to drive a brand new car without leasing it. When you lease a car, you get to choose from a wide range of safe, modern vehicles featuring exciting, new, state-of-the-art technology.
Repairs are usually covered by the warranty
Leasing a car usually means there is no need to worry about unexpected repair costs. If something goes wrong with the car the repairs will usually be covered by the manufacturer's warranty.
Change cars regularly
When you lease a car, you are only committed to driving that make and model for the duration of the lease. After that you can trade the car in for something different, making it an ideal option for those that get bored of their car easily!
No need to worry about depreciation
When you buy a car, its value may depreciate during the time that you own it, meaning that when you come to sell it or trade it in you end up losing money. When you lease a car there's no need to worry about depreciation as it is the company leasing the car that bears the risk, not you.
Here at Let's Talk Leasing, we are proud to be one of the top leasing companies in the UK. We offer smart leasing deals for any requirements and budget. Search over 12,000 new car leasing deals on our website or speak to one of our friendly advisers by calling us on 0330 056 3331.