New car sales in the UK decreased dramatically in September as the number of total vehicles registered was down 20.5% on the September 2017 at 339,000, the decline whilst widely expected is still a shock to a motor industry facing many challenges.
The data published by the Society of Motor Manufacturers and Traders is broken down below: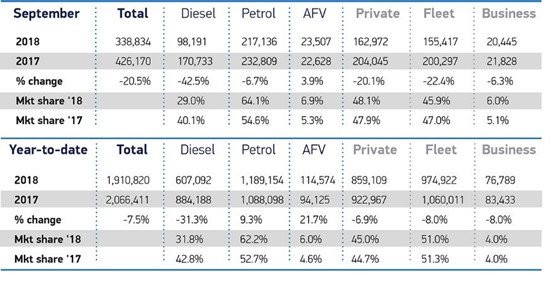 The reasons for the decline are numerous but can be bucketed into Orders being brought forward in August, WLTP changes, Reducing Consumer Confidence and Brexit worries. All eyes on the October numbers.....