The age of the Electric car is here!
2020 is set to be the most important year for electric vehicles because many car manufacturers are preparing to unveil innovative and stylish electric models.
Concerns about climate change are growing and the industry is under increasing pressure to invest in environmentally friendly designs and technology to comply with strict new rules on emissions.
It's not just the environment that benefits from electric vehicles though; it is possible to make significant fuel savings when you switch from a petrol or diesel vehicle to an electric one.
As well as being emission-free, some of the latest electric models from the most innovative makers feature cutting-edge technology, including holograms and self-driving capabilities.
From Audi to Peugeot and Ford to Tesla, if you're interested in switching from a petrol or diesel car to an electric vehicle (EV) this year, you'll be spoilt for choice.
Here at LetsTalk Leasing, we round up the most important and promising EVs coming to market in the year 2020.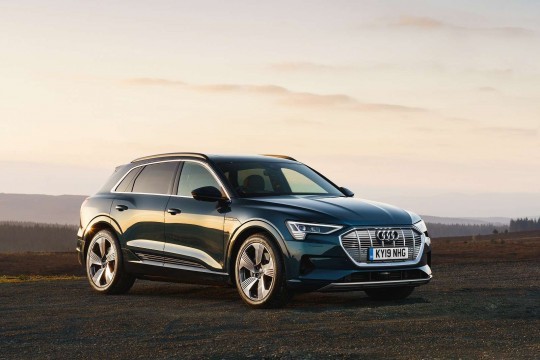 The Audi e-tron Sportback 55 electric SUV has a stylish streamlined design and two electric motors. This electric SUV has a range of 240 miles when fully charged. Impressively, up to 30% of that capacity comes from recuperation, where energy derived from braking and coasting is diverted back to the battery.


Ford Mustang Mach-e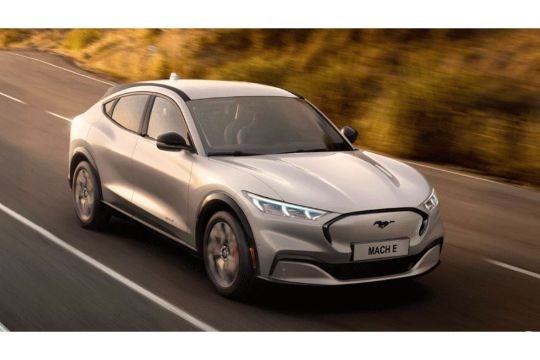 Ford's Mustang Mach-e features advanced electric motors on both the front and rear axles to help it take on even the most challenging driving conditions with ease. The Mustang Mach-e comes with intelligent driver assist technologies and offers 370 miles of range with fast charge capability.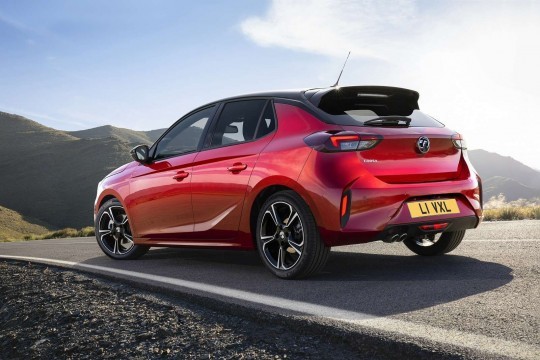 The new electric Corsa can go from 0-60mph in 7.6 seconds and boasts an impressive range of 209 miles on a single charge. The sporty new electric model from Vauxhall features enhanced safety with camera and radar technology, including automatic emergency braking, forward collision alert, lane departure warning, speed sign recognition and many other features.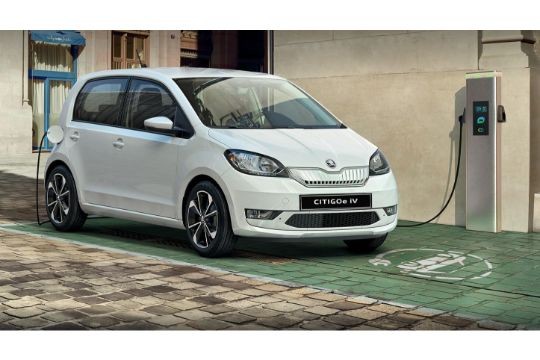 The compact Skoda Citigo-e iV offers a range of up to 170 miles when fully charged, making it ideal for city driving. This five-door electric model can comfortably accommodate four adult passengers and features a 250-litre boot.



Maserati Alfieri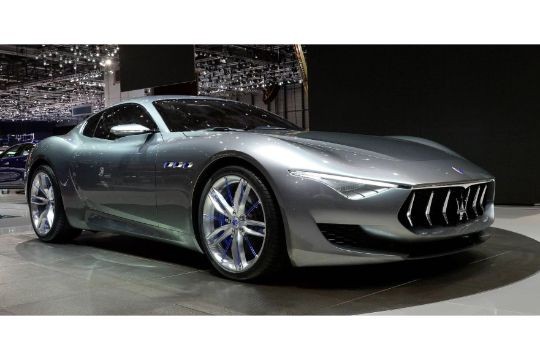 Many details about the long-awaited and much-anticipated electric Maserati Alfieri are still under wraps whose planned production would start from 2020. So far, this sleek and flashy 2+2 grand tourer is expected to feature three electric motors and an AWD system.


SEAT el-Born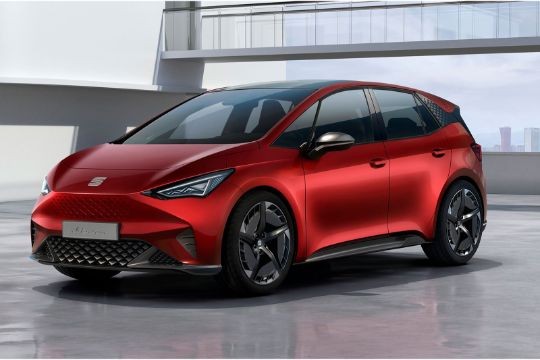 SEAT el-Born is the sporty new 100% electric vehicle built on the Volkswagen Group MEB platform, which can be 80% charged in as little as 47 minutes and features advanced electric technology. The el-Born has autonomous functionality, including driver assistance systems and a self-parking function. The el-Born will be SEAT's bespoke car made for an electric powertrain, following its first all-electric car, SEAT Mii city car.



Fiat 500e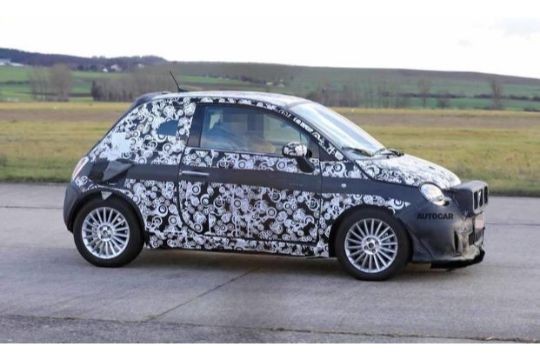 The all-new Fiat 500e gives the popular Fiat 500 an all-electric makeover. On the exterior, it looks like the Fiat 500 we know and love, but underneath it houses an advanced, bespoke, electric car platform, and gives a range of around 150 miles.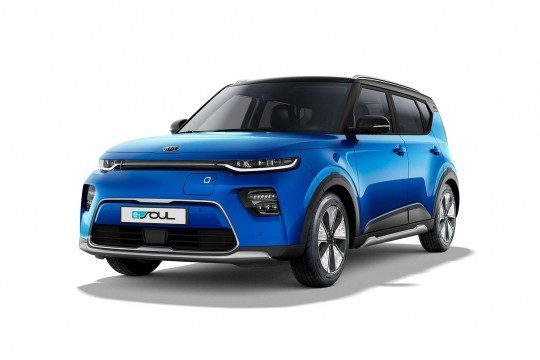 Kia Soul EV is capable of a whopping 280-mile range on a single charge. This emission-free subcompact crossover SUV features the latest cutting-edge safety technology, including Forward Collision-Avoidance Assist (FCA) with pedestrian/cyclist protection, Lane Follow Assist (LFA), Lane Keeping Assist (LKA) and smart cruise control with Stop & Go.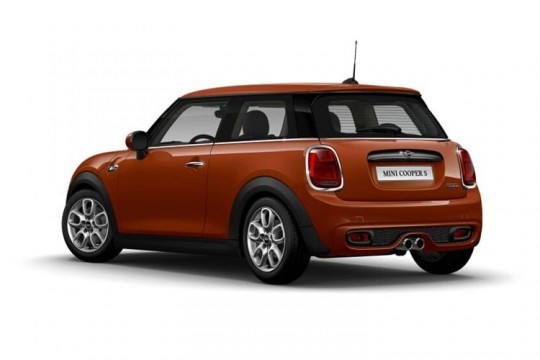 The MINI Electric retains the iconic style and customisation of the existing MINI Hatch, combining it with innovative electric technology, home charging and a variety of exciting new features. The three-door electric version has a driving range of up to 145 miles and is available in three trim options, Level I, Level II and Level III.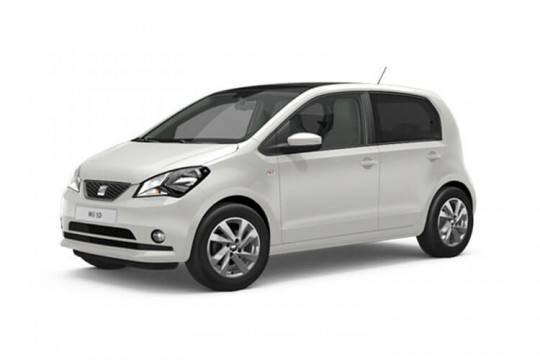 This stylish new compact model from SEAT is 100 per cent electric-powered and emits zero emissions. Seat Mii Electric has a 161-mile range when fully charged, shares its drivetrain with the recently introduced Skoda Citigo-e iV. This model boasts a new dashboard featuring 6-speaker DAB radio with Bluetooth, a 5-inch colour screen display, and ambient lighting and controls.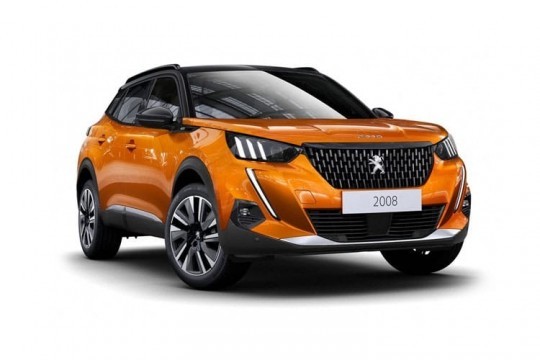 Peugeot's new e-2008 compact SUV is a spacious, comfortable and technology-rich all-electric vehicle. With its fast charging and 206-mile range when fully charged, the e-2008 is affordable to run and ideal for inner-city driving. Offering three different driving modes and state-of-the-art 3D i-Cockpit® with hologram, the all-new e-2008 SUV is slick and modern.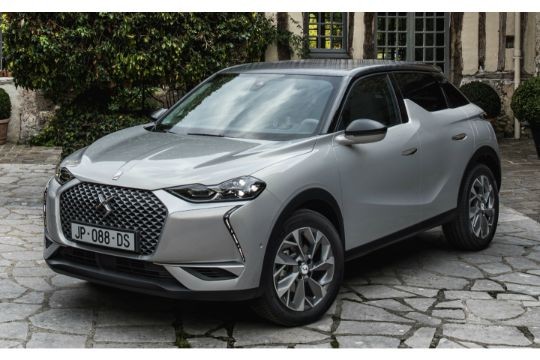 The DS 3 Crossback E-Tense is a high-performance electric SUV that can obtain 80% charge in just half an hour using a rapid charging station, offering a range of 191-206 miles. Its luxurious interior provides a smooth and comfortable ride and features a 10.3-inch HD touchscreen. The vehicle also features DS Drive Assist, an advanced driving aid featuring autonomous driving technologies.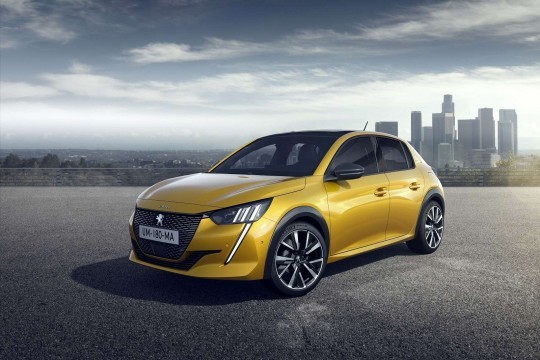 The Peugeot e-208 electric vehicle has a 100 per cent electric powertrain and is capable of up to 217-mile range when fully charged. This distinctive car offers a smooth ride, sharp acceleration, state-of-the-art technology and a silent engine, making driving it a pleasure.


Honda e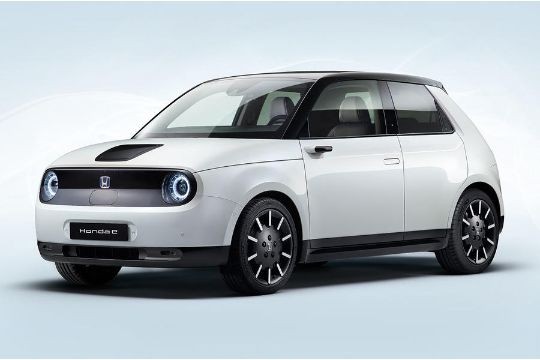 The all-new electric Honda e combines a distinctive design with futuristic technology to create a dynamic vehicle that is enjoyable to drive. It can travel up to 137 miles on a single charge. The vehicle's most innovative features include Honda Parking Pilot, a Side-Camera Mirror System and regenerative braking where accelerating and decelerating are both controlled by the Single Pedal Control.


Skoda Vision E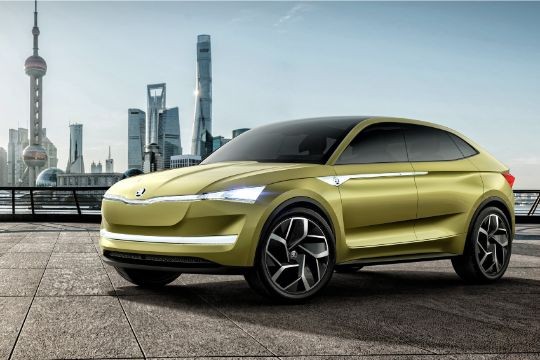 Skoda's Vision E is a five-door all-electric SUV with an eye-catching design. This dynamic EV has a generous interior and meets the technological level 3 requirements for autonomous driving. As well as operating independently in traffic, the Skoda Vision E can also search for spaces before parking itself.



Polestar 2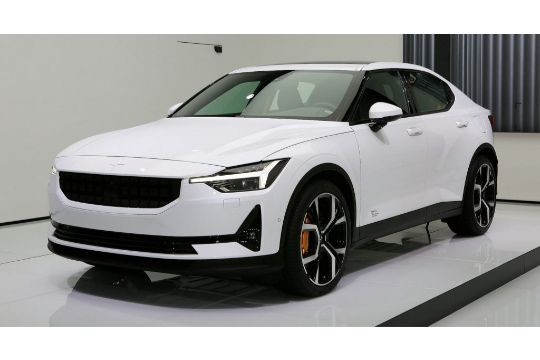 The Polestar 2 is a 402bhp saloon EV with a highly impressive range of around 311 miles when fully charged. This innovative, high-tech vehicle requires you to use your phone rather than a key to unlock it, features a vegan interior, and is the first car to use an infotainment system powered by Android that provides access to Google services and apps.


Volkswagen ID 3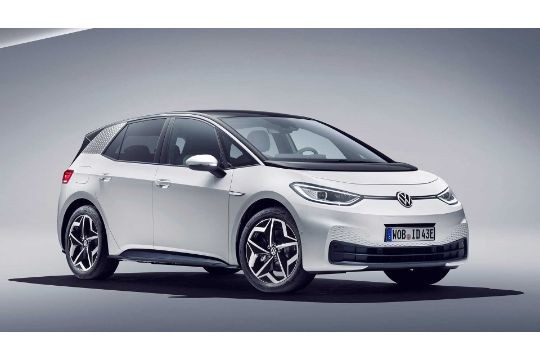 Volkswagen ID 3 is an all-electric vehicle that combines high performance with ground-breaking technology to create a unique and seamless driving experience. The vehicle's ID Light feature responds to your voice and communicates with you visually to greet you and help you to navigate through traffic. Meanwhile, the AR Head-up Display projects useful information onto the windscreen to make driving easy and comfortable.


BMW iX3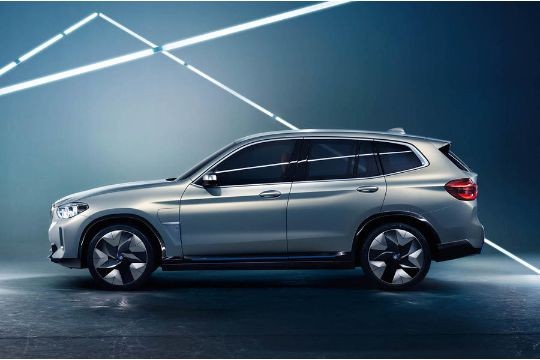 The BMW iX3 is BMW's first fully electric SUV, featuring the fifth generation eDrive technology. The iX3 can be 80% charged in just 30 minutes, offering a range of 273 miles.
Tesla Model Y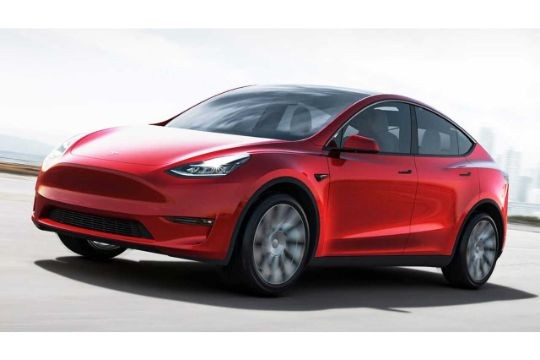 The Tesla Model Y, an all-electric compact crossover utility vehicle, has an impressive 336-mile range and offers unparalleled levels of safety. Model Y has room for up to seven adults with seating that can be folded away when not in use, allowing the space to be used for extra storage. The Model Y will also feature full self-driving 'Autopilot' capability, pending regulatory approval.


Volvo XC40 Recharge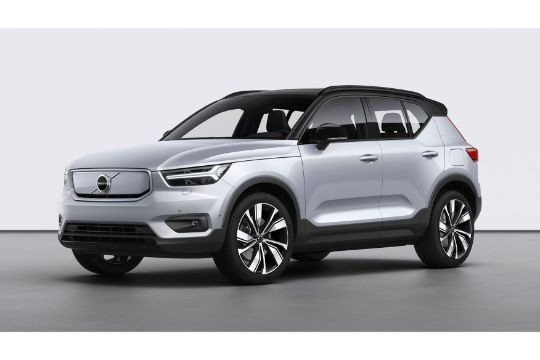 Volvo's XC40 Recharge is an electric SUV which offers a powerful and emission-free driving experience. This fully electric car can go from 0-60mph in just 4.9 seconds and charge from 10 to 80 per cent in 40 minutes.


Audi Q4 e-tron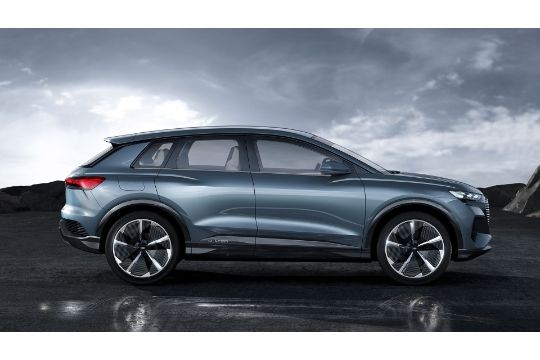 The Audi Q4 e-tron concept is a fully electric, compact four-door SUV with two electric motors and quattro all-wheel drive. This nippy vehicle can accelerate from 0-62mph in 6.3 seconds and has a range of 260 miles when fully charged.
While some of these vehicles are available for pre-order now, others aren't due to reach showrooms until the end of the year.


EVs beyond 2020
It is clear electric vehicles are here to stay, and only look set to become bigger and better in the future. Many manufacturers have already announced plans to release more electric cars with improved range and power.
We're also yet to see what some of the industry's biggest manufacturers can offer in terms of electric cars. Toyota and Mazda have both announced they are developing their first electric vehicles, and it will be exciting to see what the latecomers bring to the party. In short, 2020 is set to be the year of the electric car.


Lease an electric car with LetsTalk Leasing
Ready to go electric? Electric car leasing makes electric vehicles accessible and affordable to all.
Here at LetsTalk Leasing, we provide affordable and competitive electric car leasing for both businesses and individuals.
We have a wide range of electric cars available to lease, from large, family-sized SUVs to more compact sporty cars.
Our team will help you to choose an electric car that suits your requirements, taking into consideration who will be using it, your average mileage and budget.
While electric vehicles are often more expensive than a petrol or diesel equivalents, they more than make up for this in the savings you make on fuel and their low environmental impact.
Use the search tool on our website to help you to choose an EV vehicle that meets your leasing requirements or feel free to contact us and we'll be happy to help.
If you have any questions or just want to now more about your Electric Vehicle Leasing Options then call LetsTalk Leasing on 0330 056 3331 to discuss your options with our team of friendly advisors.
Alternatively, you can request a call back, or email us at contact@letstalkleasing.co.uk or fill in our online contact form and we'll be in touch as soon as possible.