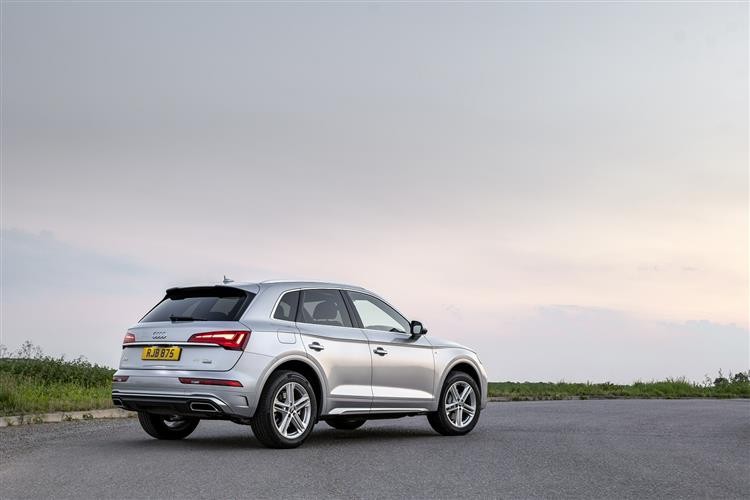 What is a hybrid car?
An electric hybrid car is a car that combines both a petrol engine and an electric motor.
Hybrid cars can run using their electric motor, their petrol engine, or a combination of the two.
Two types of hybrid cars are available: self-charging hybrids and plug-in hybrids.
Self-charging hybrids recapture energy produced when the car decelerates or brakes via a regenerative braking system and then store this energy in their battery.
Plug-in hybrids use the same regenerative braking system but have larger battery packs and can also be charged up by plugging them in at an electric vehicle charging point.
Generally, hybrid cars tend to switch to electric power for city driving and use their petrol engine for long distances or when the electric power has run out.
Not only do hybrid cars save money by using less fuel, but they also produce less CO2 emissions, which is kinder to the environment.
What hybrid cars does Audi manufacture?
Audi has been embracing hybrid technology for many years and has one of the best selections of hybrid vehicles available on the market.
Here at Let'sTalk Leasing, we have a range of very popular Audi hybrid vehicles to lease including the following models:
A3
Q3
Q4
Q5
A6
A7
Q7
Q8
A8
We also have a couple of all-electric models available to lease; the Audi E-Tron and E-Tron GT (Here).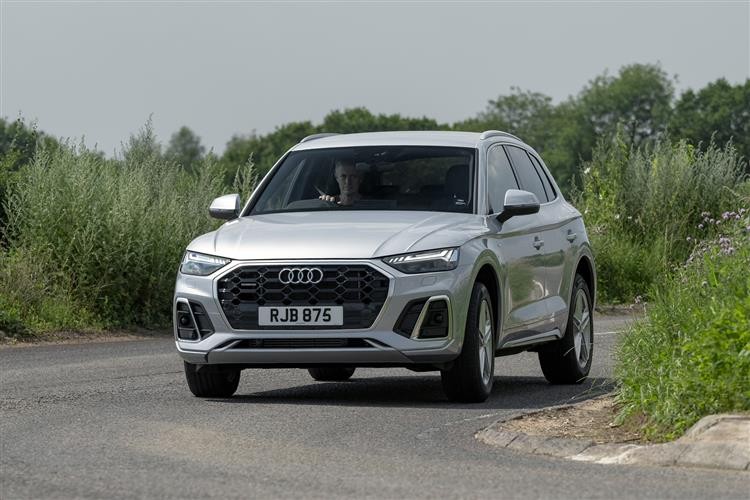 Does Audi sell a hybrid SUV?
The most popular Audi hybrid SUVs are the Audi Q5 and the Audi Q7.
The Audi Q5 SUV has a sleek and sporty exterior and a stylish and comfortable interior with room for five. The Q5 SUV has an electric range of around 39 miles, meaning most in-city journeys can be done using just electric power. When using the petrol engine, you'll notice it's pretty nippy for an SUV. The Q5 also offers a range of different driving modes to make operation simple and enjoyable.
The hybrid Audi Q7 SUV looks no different from its non-hybrid counterpart. It is a powerful, fast, comfortable SUV that is perfect for small families. The only downside of this vehicle is that it doesn't come as a 7-seater, hence why it may not be suitable for larger families. It does however have a good-sized boot to make up for the lack of extra seating! The hybrid Q7 goes from 0-62mph in under 60 seconds and has a 34-mile range in electric mode, so if you're looking to make savings on fuel when driving locally without sacrificing power or speed, then the Q7 hybrid could be the SUV you're after.


Are Audi hybrids self-charging?
Full hybrid cars are sometimes referred to as self-charging hybrids as they acquire all their electric energy from self-charging and do not have the option to plug them in to charge them. This type of vehicle can only cover a small range in electric-only mode before the petrol engine kicks in.
Plug-in hybrids still feature the same self-charging regenerative braking system, but they have larger batteries and can also be plugged in and charged up, allowing them to cover more miles in electric-only mode. Most Audi hybrids are plug-in hybrids.


Does the Audi hybrid charge whilst driving?
Because most Audi hybrids are plug-in hybrids, they will need to be plugged in regularly to fully recharge their battery. They can however gain a little charge whilst driving from their regenerative braking system.
If you need more help or advice with choosing the right Audi hybrid for you, get in touch with our team by giving us a call on 0330 056 3331.
If you prefer to self serve you can find your perfect Audi Hybrid here.