Top 6 Best Luxury SUV Leasing Deals
If you require a spacious and practical vehicle but don't want to forgo style or comfort, a luxury SUV could offer you everything you need and more.
Leasing an SUV from the team here at Let's Talk Leasing allows you to choose a vehicle that meets all of your requirements and more and pay for it in affordable monthly repayments.
When you lease an SUV, rather than buying outright it makes driving a modern, luxury vehicle affordable and accessible.
Excited to meet your new luxury vehicle? Here are our top six swish, state-of-the-art SUVs available to lease with Let's Talk Leasing. Which one will you choose?
Tesla Model X
Underneath its stylish exterior, the Tesla Model X combines cutting-edge, environmentally-friendly electric technology with family-friendly features to create a safe and luxuriously comfortable SUV.
With seating for seven people and more storage space than most other SUV equivalents, the Tesla Model X is spacious as well as sleek.
You can lease a Tesla Model X SUV from Let's Talk Leasing from as low as £772.51 per month.
Land Rover Range Rover SUV
Land Rover's Range Rover SUVs retain the brand's iconic appearance whilst adding a host of special features including pixel-laser LED lights, comfortable, cushioned, reclining back seats and integrated 10" touchscreens.
You could be driving a Land Rover Range Rover SUV from just £573.73 per month when you lease with Let's Talk Leasing.
Mercedes G-Class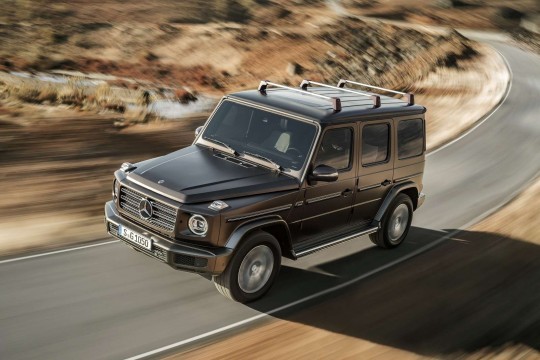 The Mercedes G-Class SUV is an iconic vehicle with a striking design that can be personalised to meet your requirements and taste.
Key features include excellent off-road capability and luxurious, touch-screen technology.
A Mercedes G-Class SUV can be leased from Let's Talk Leasing for as little as £937.13 per month.
Porsche Cayenne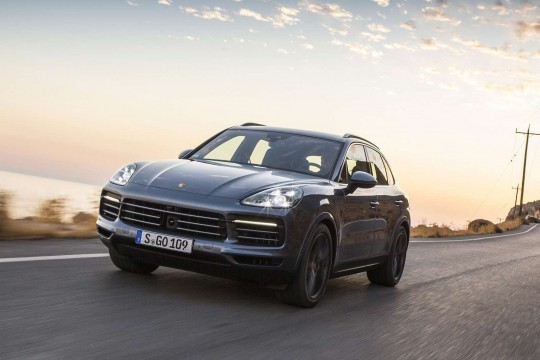 The Porsche Cayenne offers all the sleek and sporty style that you expect from a Porsche combined with the practical features of an SUV.
If you're looking for an SUV with power and speed, then the Porsche Cayenne could be the vehicle for you. This nimble SUV features a SPORT Response button for maximum performance.
The Porsche Cayenne's design is as impressive as its performance with matrix LED headlights and an LED taillight strip running the full width of the vehicle. The Cayenne also boasts an adaptive rear spoiler and a panoramic glass roof.
Here at Let's Talk Leasing our Porsche Cayenne leasing deals start at just £660.94 per month.
BMW X7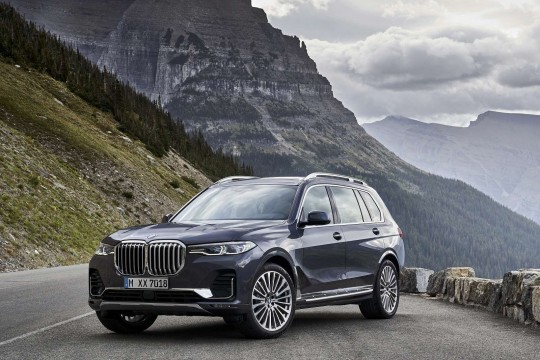 The BMW X7 isn't just a pleasure to drive, it offers luxurious comfort for passengers too. BMW's latest driving technology, ConnectedDrive, Intelligent Personal Assistant, and Driving Assistant Professional, allow for a personalised and streamlined driving experience.
The interior of the BMW X7 offers stylish comfort with its Merino leather upholstery, dynamic ambient lighting, and panorama glass sunroof.
Our BMW X7 leasing deals start at just £722.01.
Audi Q8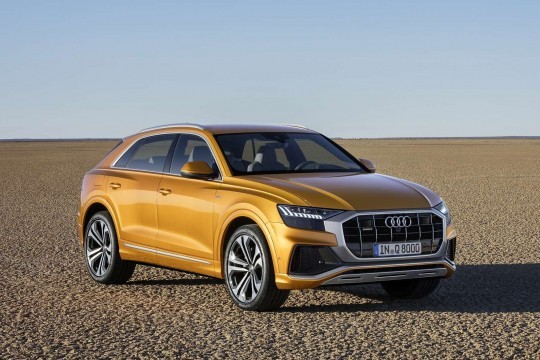 Audi's Q8 is a large, practical, high-performance SUV that comes complete with an elegant exterior and luxurious interior.
Key features of this luxury SUV from Audi include Adaptive Air Sport suspension for a smooth ride, HD Matrix LED headlights, 21" alloy wheels, a sporty S line design, and MMI Navigation Plus.
You can lease the Audi Q8 from just £607.94 per month from LetsTalk Leasing.
Lease your luxury SUV from LetsTalk Leasing or give our team a call on 0330 056 3331 to discuss any of our leasing deals or vehicles in more detail.