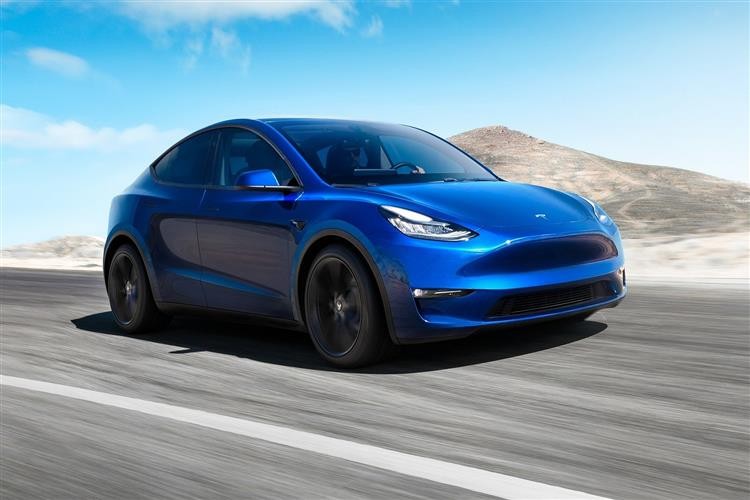 Which Cars Are Best To Lease?

The great thing about leasing a brand new car is that it offers you so much variety for your budget.
If you've read about the benefits of leasing a car and you're ready to take the plunge, then we're here to help you choose the best lease deal for you.
The best car for you will depend on several factors, including your family size, the distance you will be driving, your budget, and your personal preferences.
To help inspire you during your search for the perfect car to lease, we present you with five of our hottest lease deals so far this new year.
From £273.52 exc. VAT per month.
Looking for an affordable and reliable electric vehicle that will help reduce your carbon footprint and annual running costs?
The Peugeot 2008 is a stylish, sporty-looking electric vehicle with an exceptionally comfortable interior.
Featuring a 206-mile range, the Peugeot e-2008 costs roughly 4p per mile in energy, in comparison, a petrol SUV would cost about 3 times as much to run.
Driver-assist technologies include a reversing camera, parking sensors, sat-nav, and cruise control.
From £221.46 exc. VAT per month.
The BMW 1 Series hatchback is a sporty family vehicle with a slick interior.
This front-wheel drive vehicle offers a smooth and quiet ride, even on the motorway.
The BMW 1 Series is one of the most affordable upmarket vehicles and features plenty of tech, including sat-nav, Bluetooth, cruise control, and DAB radio.
From £150.48 exc. VAT per month.
The Fiat 500 is a popular 3-door vehicle that oozes retro appeal. This stylish little vehicle is compact and very economical to run.
Choose between the petrol engine or the electric model.
This nippy little car comes with all the modern comforts despite its affordable price tag, including parking sensors, sat-nav, cruise control, DAB radio, and Bluetooth.
From £518.06 exc. VAT per month.
If you're looking for a sleek, upmarket, high-performance electric car, then look no further than the Tesla Model Y.
This all-electric hatchback has an impressive 315-mile range and features a spacious interior, making it ideal for use as a family car.
It also features a great range of modern onboard technology including sat-nav, Bluetooth, and DAB radio.
From £189.91 exc. VAT per month.
If you're looking for an eco-friendly all-electric drive without Tesla's price tag, then the Nissan Leaf is a popular, affordable alternative.
Available to lease for less than £200 per month, this electric vehicle boasts low running costs and zero emissions.
The Nissan Leaf has a range of 168 miles on a full charge and is comfortable and quiet to drive.
It also features a range of driver-assist technologies including sat-nav, parking sensors, reversing camera, and cruise control.
Order your lease deal via our website or give our team a call on 0330 056 3331
to discuss any of our leasing deals or vehicles in more detail.